2022.11.09 お寺のまいにち
Introducing a Japanese temple protected by a large camphor tree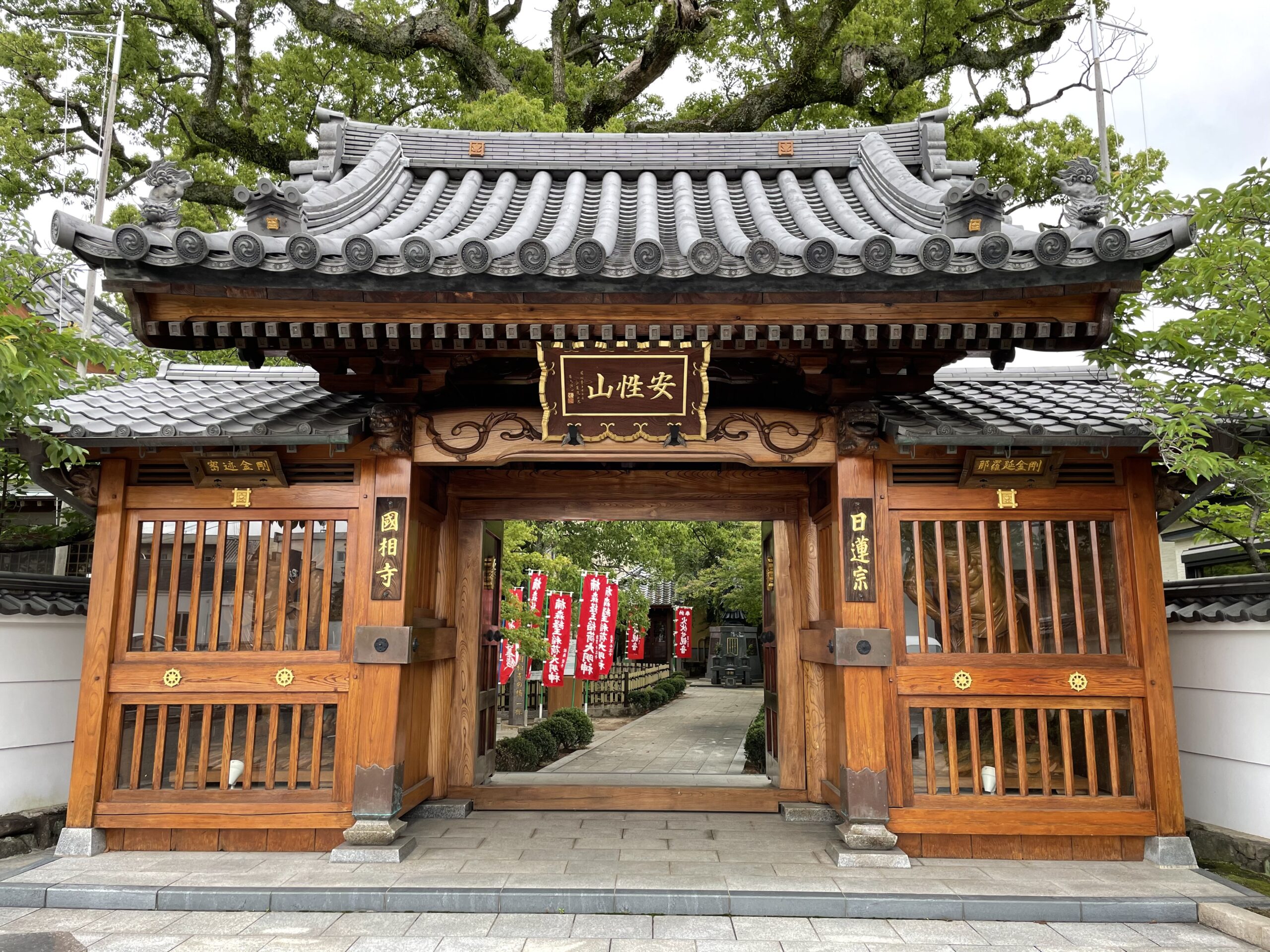 Hello everyone.
Thank you for visiting the Kokusoji blog.
This temple is located in Saga prefecture in Kyushu.
Although it is located in the center of Saga City, it is located a little off the main street.
Once you pass through the temple gate, you enter the world of Buddha.
The moment I entered the temple for the first time, it was midsummer, but the air was clear and I felt a little cool, and my heart became pure.
There is an 800-year-old camphor tree in the precincts, which is enshrined as a sacred tree.
This large camphor tree is a designated cultural property, so you can't touch it directly, but there is a camphor tree inside the hall that you can touch, made by processing the branches that were cut down several years ago.
If you touch it, you will receive the power of Kusunoki.
The temple itself has a history of about 350 years.
Many Buddhist statues and gods are enshrined in the main hall.
Why don't you visit the temple once and worship many Buddha statues and gods?

The chief priest of this temple has experience studying abroad in the United States and can speak a little English and Chinese.
If you let us know in advance, the chief priest will show you around the temple.
We are looking forward to seeing you.